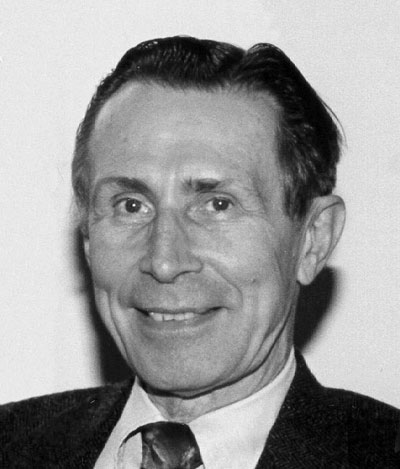 James Henry Kraakevik was born February 18, 1928, in Chicago, Illinois. In 1944 he came to Wheaton College, where he earned a Bachelors of Science degree. Following his graduation, Jim worked for a decade as an atmospheric physicist with the Naval Research Laboratory in Washington, DC, while simultaneously completing graduate work at the University of Maryland. He received his doctorate in physics in 1957.
Jim joined the faculty of Wheaton in 1957 as a professor of physics and mathematics. He served as chair of Wheaton's physics and math department and chair of the science division until 1982. However, overlapping this teaching at Wheaton were short-term assignments with SIM in Africa undertaken during leaves from his teaching duties at Wheaton. Between 1964 and 1970, Jim was principal and teacher of math, physics and Bible at Titcombe College in Egbe, Nigeria. He also served as SIM's education secretary for West Africa and was involved in rehabilitation work during and after the Nigerian civil war in the late 1960s. From 1981 to 1984, Jim was SIM's director of research and ministries. It was his African experience that established his love for the African peoples, a passion to establish strong Christian educational programs to develop African leadership and an expanded awareness of and appreciation for the worldwide Church.
In August 1984, Jim became the Billy Graham Center's third director, overseeing the development of several institutes, the consolidation of the mission of the Center and the coordination of the Center's ministries. He was devoted to serving the Church outside the United States and involved the Center in that as well. Upon his retirement in June 1996, he continued to serve as a resource to the Center, offering encouragement to his successor, Lon Allison, and other staff, and faithfully praying for the staff of the Center and impact. He also began coordinating SIM missionaries working in Chicago among recent immigrants. Jim also made a number of trips back to Nigeria and other parts of Africa in order to work with his African colleagues to establish a Christian university in Nigeria, thus continuing his passion to develop leaders who would nurture evangelism and missions on the African continent.
During his lifetime, Jim Kraakevik was a scientist, teacher, public speaker, violinist, evangelist, missionary, administrator, husband, father and a friend to many of us. In all these roles and more, he was a faithful follower of Jesus Christ. Jim died September 26, 2007, at the age of 79.